SYMMETRIES IN MUSIC
MÁRIA APAGYI
Name: Mária Apagyi, Pianist, Music-teacher, (b. Kassa, Hungary 1941).
Address: Martyn Ferenc Free School of the Arts, Pécs, 7625 Hungary;
E-mail: apagyi@freemail.hu
Fields of interest: Search for connections between things
Awards: Distinguished Teacher, 1981; Weiner Leo Award, 1991; Pro Civitate, 1998.
Publications: Construction and improvisation 1984; Symmetries in music teaching (Pergamon Press), 1989; Development and inter-relationships between musical and visual abilities (with Ferenc Lantos), 1992; Improvisation: Syllabus and Curriculum of the Music Schools in Hungary, 1998.
Concerts: Pécs, Budapest, Komló, Köröshegy, Balatonföldvár, Zagreb



Abstract: Principle of symmetry manifests itself in many ways. In nature, in sciences and in the various branches of art it is an important dimension.

The demonstration presents some simple possibilities of symmetrical structures of the same principle either in small or large pieces of music. The most frequent types of symmetry in music:

(a) bilateral – it is a reflection across a horizontal or vertical axis.

(b) translational – it can involve shifting, reversing, or translocation which is motion implying repetition of a certain fundamental unit. For example: repetition, ostinato, imitation, sequence, variation, canon, fugue, transposition, etc.
In musical manifestations these types of symmetries appear in dynamics, rhythm, melody, harmony, tonality, axis system, form, movement, etc.
Symmetry, asymmetry, and the golden section generally occur jointly, only their proportion differs. In some cases symmetry is more obvious, some other cases show asymmetry or golden section first of all.
.


1 BILATERAL SYMMETRY
1.1 Reflection across a horizontal axis
Examples: Castel Sant'Angelo and the Sant' Angelo Bridge, Rome (Photo: Ferenc Lantos); J. S. Bach: The Art of Fugue (V. detail)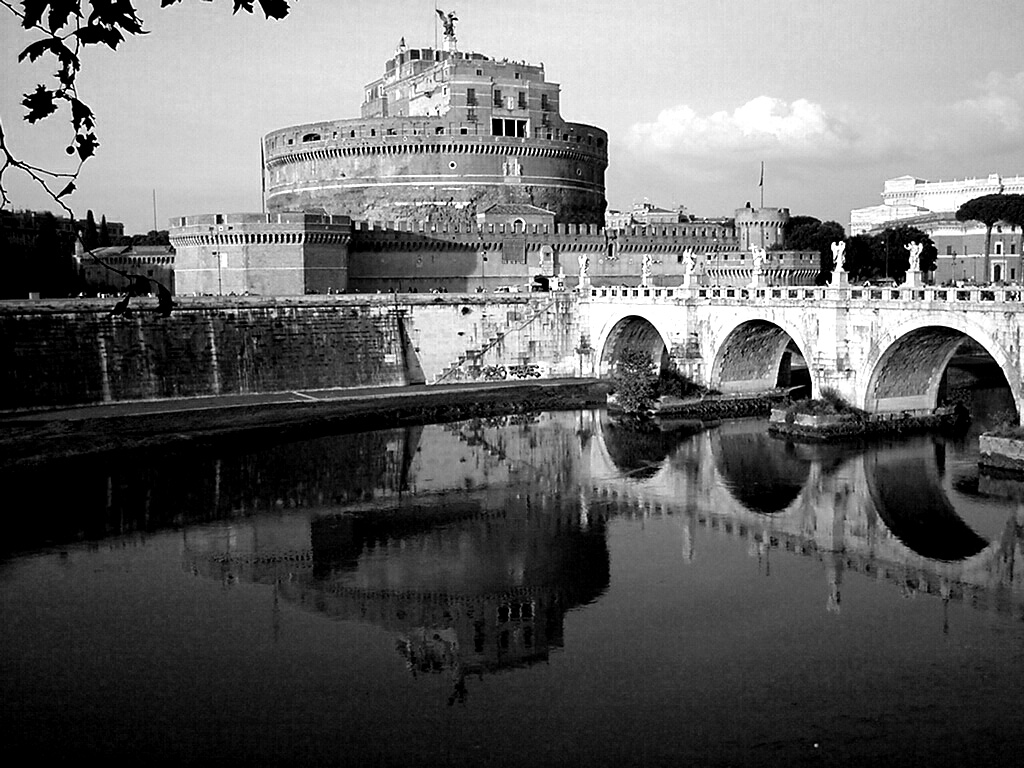 1.2 Reflection across a vertical axis
Examples: View of the St. Peter's Square, Rome (Photo: Ferenc Lantos); Ferenc Lantos: Keletkezés (Rise, in Hungarian); Haydn: Menuetto al Rovescio.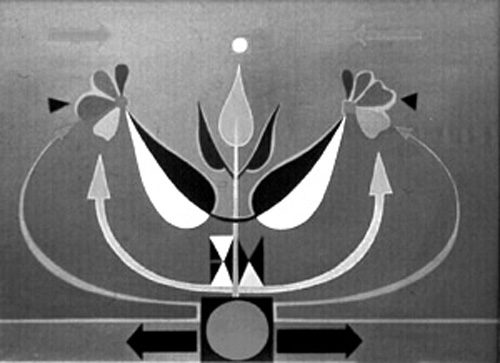 1.3 Reflection across a horizontal and vertical axis
Examples: Folk painting (Photo: Miklós Lantos); Row by Webern (Prime, Retrograde, Inversion, Retrograde Inversion).
2 TRANSLATIONAL SYMMETRY
2.1 Repetition, ostinato
Examples: Ferenc Lantos: Repetition Sounds; Mária Apagyi: Ostinato (for Children).