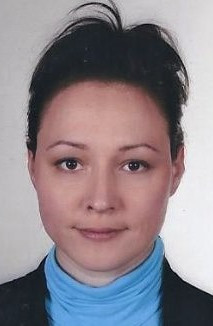 Homepage of Tatjana Jakšić Krüger
Mathematical Institute of the Serbian Academy of Sciences and Arts
Publications
Papers in international journals
Papers in refereed proceedings
T., Jakšić Krüger, T., Davidović, Uvodna razmatranja o eksperimentalnoj analizi stohastičkih optimizacionih algoritama, Zbornik radova XLVII Simpzijuma o operacionim istraživanjima (SYM-OP-IS 2020), Univerzitet u Beogradu, Saobraćajni fakultet, Beograd, Sep. 20-23 2020, Srbija, pp. 129-134.
Davidović, T., Jakšić Krüger, T., Convergence Analysis of Swarm Intelligence Meta-heuristic Methods, Proc. The 7th International Conference on Optimization Problems and Their Applications, OPTA 2018, Omsk, Russia, July 08-14, 2018, pp. 251-266.
Jakšić Krüger, T., Davidović, T., Empirical Analysis of the Bee Colony Optimization Method on 3-SAT, Zbornik radova XLIII Simpozijuma o operacionim istraživanjima (SYM-OP-IS 2016), Ministarstvo odbrane Republike Srbije i Vojska Srbije, Sep. 20-23 2016, Srbija, pp. 297-301.
Jakšić Krüger, T., Davidović, T., Sensitivity analysis of the Bee Colony Optimization Algorithm, Proc. of the 7th International Conference on Bioinspired Optimization Methods and their Applications, BIOMA 2016, Bled, Slovenia, May 18-20, 2016, pp. 65-78.
Savić, M., Ivanović, M., Radovanović, M., Ognjanović, Z., Pejović, A., Jakšić Krüger, T. Exploratory Analysis of Communities in Co-authorship Networks: A Case Study, ICT Innovations 2014, Advances in Intelligent Systems and Computing, Vol.311, pp.55-64, Springer, 2015.
Jakšić Krüger, T., Davidović, T., Teodorović, D., Šelmić, M., Model convergence properties of the constructive Bee Colony Optimization algorithm, Proceedings of the 41th Symposium on Operations Research (SYM-OP-IS 2014), Divčibare, Srbija, Sep. 16-19, 2014, pp. 340-346.
Jakšić, T., O konvergenciji meta-heurističke metode optimizacije kolonijom pčela, Zbornik radova IV simpozijuma "Matematika i primene", Beograd, May 24-25, 2013, pp. 176-187.
Jakšić Krüger, T., Pejović, A. BAZA ELEKTRONSKIH ČASOPISA, Book of Abstracts of The Eleventh National Conference "NEW TECHNOLOGIES AND STANDARDS: DIGITIZATION OF NATIONAL HERITAGE 2012", Belgrade, Serbia, 2012. [presentation: pdf]
Jakšić, T., Paralelizacija i programska implementacija algoritma za izračunavanje mapa gravitacionih mikrosočiva, In Publ. Astron. Obs. Belgrade, Vol. 91, 2012, paper presented at the XVI National Conference of Astronomers of Serbia, Belgrade, Oct. 10-12, 2011, pp. 395-397.
Posters
Jakšić Krüger, T., Ognjanović, Z., Mijajlović, Ž., Pejović, A., Electronic Library of Mathematical Institute of Serbian Academy of Sciences and Arts, Humboldt Kolleg "Digitization of Heritage in Science", Oct. 1-3, 2013, Sofia, Bulgaria. [poster: png]
Protić-Benišek, V., Mihajlov, A., Jakšić, T., Benišek, Vl., The Belgrade Plate Archive Database: current status and scientific tasks, Highlights of Astronomy, p. 633, 2007.
Jakšić, T., Dačić, M. and Vince, I., Astrometric Solar Observations from Belgrade Observator, Romanian Astronomical Journal, Vol. 17, pp. 103-109. Supplement Proceedings of the Young Scientists' International School, HELIOSPHERE AND GALAXY, Sinaia, Romania, 3-5 May 2007.