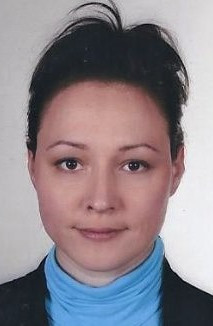 Homepage of Tatjana Jakšić Krüger
Mathematical Institute of the Serbian Academy of Sciences and Arts
Publications
Papers in international journals
Papers in refereed proceedings
Posters
Jakšić Krüger, T., Ognjanović, Z., Mijajlović, Ž., Pejović, A., Electronic Library of Mathematical Institute of Serbian Academy of Sciences and Arts, Humboldt Kolleg "Digitization of Heritage in Science", Oct. 1-3, 2013, Sofia, Bulgaria. [poster: png]
Protić-Benišek, V., Mihajlov, A., Jakšić, T., Benišek, Vl., The Belgrade Plate Archive Database: current status and scientific tasks, Highlights of Astronomy, p. 633, 2007.
Jakšić, T., Dačić, M. and Vince, I., Astrometric Solar Observations from Belgrade Observator, Romanian Astronomical Journal, Vol. 17, pp. 103-109. Supplement Proceedings of the Young Scientists' International School, HELIOSPHERE AND GALAXY, Sinaia, Romania, 3-5 May 2007.